Nativity Catholic Church has been in need of a youth center for quite some time. This December, their wish came true.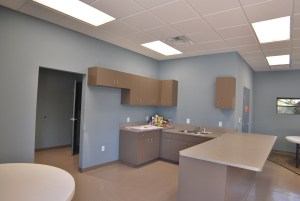 According to one of Birchmier Constructions Project Managers, Eric Chellberg, explained that Nativity Church had an existing maintenance building that was gutted and converted to service as both a place for the youth group and maintenance equipment. The newly renovated youth center space is 2,560 square feet which include a kitchen, bathrooms, and a large carpeted area for activities. Plus, a 782 square foot extension was added for the maintenance shop. The space created an opportunity for the church to expand their youth activities.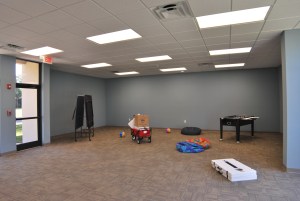 Over the summer, the team at Birchmier along with designers met with the administration at Nativity Catholic Church to form a plan to renovate this space. They were limited to the budget. By working through Birchmier's Design-build Delivery system, the project was able to be executed meeting the expectations of all parties involved. Birchmier believes in building partnerships, just as the tagline says. This project is an excellent example of what Birchmier does best, work with their partners to find innovative solutions for each project.
The Certificate of Occupancy (COO) was issued at the beginning of December. Jennifer Chellberg, Youth and Young Adult Ministry Coordinator at Nativity Catholic Church expressed her gratitude, "Our middle school youth ministry was so excited to get to be in the space for the first time last night! And high school youth ministry will break it in on Sunday night. We are so happy with the way it turned out!!"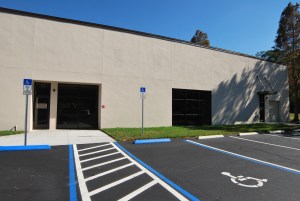 According to the Nativity Catholic Church bulletin, the middle school youth group celebrated their Christmas event at the newly renovated center. The large space is now a place the youth ministry can call home.
The youth group plans to hold an air hockey fundraiser in their new space in the short future. Nativity Catholic Church is located at 3255 N. Ronald Reagan Boulevard in Longwood, Florida.