Birchmier Construction Partners with companies across the southeast creating meaningful solutions for today's complex building environment.
Our expertise lies in our unique ability to share your dream right along with you. By creating strong teams of skilled personnel, negotiating outstanding material and labor costs, navigating ever-changing codes and restrictions and then managing it all fluidly, we give our clients more than just a great property. We help them bring their dreams to life.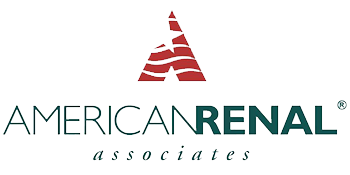 AARON'S RENTAL
ADAMS BUILDING MATERIALS
ADCOCK BUILDING
ADVENTUS HEALTH
DISNEY'S ALL STAR CAFE
AMERICAN LAFRANCE MEDICMASTER
AMERICAN PIE PIZZA COMPANY
AMERICAN RENAL ASSOCIATES
ANCHOR ROAD COMMERCE CENTER
ANTONIO'S CAFÉ AND DELI
ANTONIO'S RISTORANTE MAITLAND
APOPKA FAMILY HEALTH CENTER
ASCENSION CATHOLIC CHURCH
ATLANTIC FASTNERS
ATLANTIS SELF STORAGE
AVATAR RELOCATION
AXIUM HEALTHCARE
BAHAMA BREEZE
BANANA RIVER SQUARE
BARNIE'S COFFE & TEA CO
BEALLS
BELK INC.
BELK-LINDSEY DEPARTMENT STORE
BENSON JUNCTION COMMERCENTER
BIG LOTS
BORDERS BOOKS
BOSTON WHALER/BRUNSWICK BOATS
BUENA VISTA COMMONS
CARDIO CLUB FITNESS CENTER
CARENOW
CASH AMERICA
CASSELBERRY GOLF CLUB
CATHOLIC DIOCESE OF ORLANDO
CATHOLIC DIOCESE OF PALM BEACH
CAXAMBAS RESTAURANT
CENTRAL PROPERTY MANAGEMENT
CHIPOTLE
CINTAS
CITRUS CLUB
COALITION FOR THE HOMELESS
COMMERCIAL METALS
CREATIVE WORLD SCHOOL
CROSSROADS AT FOREST CITY COVE
CRAWFORD & COMPANY
CUHACHI & PETERSON OFFICE BLDG
CURTIS MATHIS
CVS
CYBERSTATION
DANIEL BUILDING
DEL REY APARTMENTS
DIAMOND BROKERS
DIRECT BUY
EAST TENNESSEE TEXTILE
ELEGANCE COATING
ELLZEY OFFICE BLDG
ENTEC
ESTERO BAY MARINA
EXPRESS LIMITED
FAMILY BOOKSTORES
FAMILY THRIFT
FARMERS FURNITURE
FIDDLER'S CREEK PRO SHOP
FLORIDA FISH & WILDLIFE
FLORIDA HOSPITAL RADIOLOGY
FLOWERS BAKING COMPANY
FRANKLIN ELECTRIC
FUZZY'S TACO SHOP
G.E. SUPPLY
GAME STOP
GENERAL MILLS RESTAURANTS
GENTILE INVESTMENTS
GINN COMPANY
GOOD SHEPHERD CATHOLIC CHURCH
GOODINGS CENTER
GOODY'S DEPARTMENT STORE
GRAND OAKS VILLAGE
GREENHILL PRESBYTERIAN CHURCH
GREINER LONGWOOD INDUSTRIAL
HAMPTON AVENUE RETAIL
HARBOR @ LAKE HOWELL
HARRIS RESEARCH & DEVELOPMENT
HATCHER POINT MALL
HENRY SCHEIN, INC.
HIBBETT SPORTS
HIL-ROM
HILTON HOTELS
HOLY REDEEMER CATHOLIC SCHOOL
HOPE ROAD OFFICE BUILDING
HORNE PROPERTIES
HOULIHAN'S
HOUSTON LEVEE GOLF CLUB
HEALTH REHABILATIVE SERVICES
HUNTINGTON LEARNING CENTER
INNOVATING MINDS
INSURANCE CONSULTANTS OF CENTRAL FL
ICCF INSURANCE CONSULTANTS OF CENTRAL FLORIDA
JAJACK'S DOORS
JET BLUE AIRLINES
JMB PROPERTIES
JOERG JAEGER
JONES LANG LASALLE
KELSEY BREAD
KEYS GRANITE
LANDAU-MALL AT MILLENIA
LASER MAGIC
LEATHER GALLERIESCK WHITE APPAREL
LEE ROAD INN
LEGACY CLUB PRO SHOP
LEMON TREE REPAIRS
LINC SERVICE
LINCOLN OFFICE BUILDING
LINENS N' THINGS
LITTLE CAESARS
LOCKHEED/MARTIN
LONGBOW
LONGHORN STEAKHOUSE
LUCENT TECHNOLOGIES
MAA DURGA – SRI SAI BABA TEMPLE
MACHINE GUN OF AMERICA
MAGELLAN HEALTH
MAINSTAY MEDICAL DEVELOPMENT
MARRIOTT RESIDENCE INN
MARTIN MARIETTA
MASTERTILE
METROWEST SHOPPES
MICHAELS
MICRON FIBER TECH
MILCON TECHNOLOGIES
MORNINGSTAR
MY FIRST ACADEMY
NARCOOSSEE SHOPPES
NATIVITY CATHOLIC YOUTH CENTER
NAVAL AIR WARFARE CTR
NEW PLAN EXCEL REALTY TRUST
NUVO DEVELOPMENT
OAKS RETAIL CENTER
OFFICE MAX
OLD NAVY
OLD TOWN KISSIMMEE
OLDE HEARTH BREAD COMPANY
OLSON ELECTRIC
ON CUE
PARCEL PLUS
PARKWAY PROPERTIES
PARTY CITY
PEACHES RECORDS AND TAPES
PENDERBROOK GOLF CLUB
PETSMART
PLANET HOLLYWOOD
POINT OF VIEW BUILDING
POINTE ORLANDO – MAGGIANO'S
PORT CHARLOTTE RETAIL BUILDING
PQM – PRECISION QUALITY MACHINING
PRATT&WHITNEY
PRIME SOURCE
QUANTUMFLO, INC.
REALVEST DEVELOPMENT
REAMS DEVELOPMENT
RED LOBSTER
REDWING SHOES
RESTORE ORLANDO
RIO EYEWARE
RON JON SURF SHOP
ROSS STORES
RUGGED WEARHOUSE
RUTH'S CHRIS
RYDER TRUCK
SACRED HEART CATHOLIC CHURCH
SANFORD COMMERCE PARK
SANFORD GREENEWAY COMMERCE CENTER
SARASOTA SELF STORAGE
SCOTTY'S
SEARS HARDWARE
SEASONS 52
SEBASTIAN CENTER
SECURITY FINANCIAL
SHOOT STRAIGHT
SHOPPES AT WEST POINT COMMONS
SHOPPES OF WEST MELBOURNE
SHOPS AT CUMMINGS, GA
SHOPS AT LAKE BRANDON
SHOPS AT NACOGDOCHES, TX
SHOPS MARION, IN
SHOPS VICKSBURG, MS
SIEMENS STROMBERG & CARLSON
SIX FORKS EXECUTIVE CENTER
SIZZLER
SMOKEY BONES
SOUNDELUX
SOUTH ORLANDO SELF STORAGE
SPRINGVIEW COMMERCE CENTER
ST. ISAAC JOGUES CATHOLIC CHURCH
ST. BERNADETTE CATHOLIC CHURCH
ST. JOHN VIANNEY CATHOLIC CHURCH
ST. MARGARET MARY CATHOLIC CHURCH
ST. MARY CATHOLIC CONVENT
ST. MARY MAGDALEN CATHOLIC CHURCH
ST. PETER CATHOLIC CHURCH
ST. PETER CATHOLIC SCHOOL
ST. PHILIP PHAVN VAN MINH CATHOLIC
CHURCH
ST. THOMAS AQUINAS CATHOLIC CHURCH
STAPLES
STUDIOS CAFE
STUNTZ CHEER GYM
SUMMIT ERECTORS, INC.
SUPER MARKET OF SHOES
TARRAGON REALTY SERVICES
TJ MAX
TECO INTER-AGENCY SERVICES
THE CROSSINGS ON ENTERPRISE ROAD
THE HYMAN COMPANIES
THE LEGACY CLUB
THE MALL AT WAYCROSS
THE OCEANAIRE
THE TRAVEL CORPORATION
TIJUANA FLATS
TUSKAWILLA UNITED METHODIST CHURCH
UIOA BOAT MAINTENANCE FACILITY
UNIVERSAL BANK
UNIVERSAL STUDIOS
VILLAGE INN
WAL-MART
WAYCROSS MALL
WELLS FARGO REAL ESTATE
WEST POINT COMMONS
WHEELER KOLB
WIC FACILITY
WILTEL COMMUNICATIONS
WINTER SPRINGS MEDICAL OFFICE
WORLD GYM
WORLD WATER SPORTS